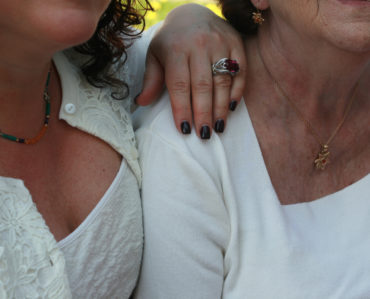 No woman can truly be the confident woman she was meant to be without having the confidence to be strong, secure, and savvy.
The problem is, we're not all blessed with the inborn sense of confidence some women have. Many of us have to work at it.
The good news is, confidence IS something you can develop, even if you've never been all that confident before. Here are seven simple ways to do that:
Do Something Good For Someone Else – It doesn't matter how big or small the deed is, the fact is that good deeds gives us a tremendous dose of inward-focused good will. And when you feel good about who you are, it's easy to be strong and confident.
Play A Role – Believe it or not, half the confidence you perceive in others is just them pretending to be the strong person you think they are – except after a while, it ceases to be pretending and becomes real. So play a role. Put on a fantastic outfit that makes you look strong and confident, and pretend to be the confident person you want to be. Before long, fantasy will become reality.
Smile – It's that simple. Smiles are a powerful thing. They influence those around you, and they also have an impact on the way we feel about ourselves. Put on a smile for no reason at all and you WILL begin to feel good about who you are.
Put On A Bold New Outfit – Few things are as invigorating as putting on a great new outfit and hitting the town. You look good, you feel good, and those good feelings extend to every other part of your life.
Frequently Try New Things – We're not necessarily talking about skydiving or learning to fight bulls. Even small, simple things such as trying a meal you've never had before or wearing a style of top you've never worn before can have a big impact on your self confidence. New things embolden you, and when you're emboldened, you feel good about your ability to take on anything the world throws at you.
Be Who YOU Want To Be – If you feel as if you are constantly trying to live up to the image others expect of you, you are not alone. That feeling is something women have to deal with every day. But wait, let's correct that: We don't HAVE to deal with it, not if we don't want to. Instead of being who others want you to be, proudly embrace who you ARE. You'll be amazed at how good you feel about it.
Be Judgment Free – One of the best ways to alleviate the sting of judgment is to be free from judgment ourselves. Accept others for who they are and be more open about embracing the incredible ways in which women can differ from one another, and you'll find those feelings begin to transfer inward, too. Free yourself from judgment and self-confidence will follow.
The beautiful thing about these suggestions is that not only do they actually work, they are something you can easily start to incorporate into your life right NOW.
So what are you waiting for? Become the woman you were always meant to be!
To learn more about Andrea Lopresti Fine Jewelry, look at our handmade jewelry on Etsy, and follow us on Pinterest, Twitter and Facebook.