Andrea LoPresti
I always knew that I would do something creative with my life. I began drawing and painting at a very early age. Art was always my favorite subject in school (with no close seconds!), starting with winning my first art contest in kindergarten. Ever since, my career has been on an upward path. I majored in Fine Art at NYU and got my Masters Degree in Graphic and Packaging Design from Pratt Institute. My professional life as a graphic designer brought me many unique experiences, opportunities and projects for a wide array of clientele. I have always been an artist. My art has grown and changed over time, manifesting in different forms, mediums, and types of projects. What remains constant is that I have always taken my inspiration from my rich Italian heritage, from the endless beauty of nature, and the connection to spirit that flourishes with my yoga practice.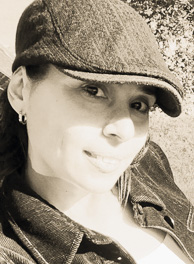 Saramit Morales
Saramit is a dedicated and creative person. She is the one I rely on to take an idea and run with it. There is nothing she can't figure out how to do and nothing that she can't hack into something amazing. In the studio, she takes my simple drawings and sketches and turns them into the prototypes for the beautiful pieces you see here. She is not only my collaborator, but a working and accomplished artist in her own right. She creates masterpieces in just about every medium from tattooing to murals, to installations to meticulous fine detail pen and ink. She has taught art to hundreds of children in New York City. She is constantly drawing on her surroundings for creative inspiration and she loves learning new things every day.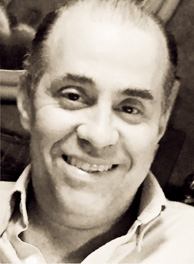 Antonio Nastasi
No one can match Antonio's passion and dedication to his craft. He was bitten by the jewelry bug at an early age. A chance encounter led him to learn to cut opals and from there he was hooked. This led him to Lapidary School and the Gemological Institute of America where he earned his Diamond and Gemstone Certifications. A gifted gemologist and lover of all the beautiful stones the earth has to offer, his eyes sparkle like the gemstones themselves when he talks about them. He is responsible for all our manufacturing and production and puts his two cents into the design process as well. He oversees a team of master craftspeople all of whom work to his same impossible standard. All of our stones are the absolute top of the line, no matter how small or large they are perfectly cut and of top color and clarity. They are all responsibly sought out personally and lovingly by Antonio himself.