A life without expression is a meaningless one. Whether expressing your emotions, your artistic impulses, or your views, what are we here for if not to share ourselves with others?
Just as important, it's difficult (if not impossible) to find real peace with ourselves without also learning how to express ourselves. We have things inside us that need to get out. If we don't let them out, we'll burst. That's why we love designing handmade jewelry for a living!
So you HAVE to learn how to express what's inside you. Here are five ways to do it, even if you don't have an artistic bone in your body:
5) Take Paint to Canvas
It doesn't matter if you've never painted before. This isn't about recreating the Mona Lisa, it's about expressing yourself. Paint and canvas is available at your local craft store, and it's more affordable than you think. Place a sea of white in front of you. Now cover it in splashes of color. Whatever you like. Whatever you feel. Indulge in pure, no-rules expression for its own sake, just like you did when finger-painting as a child. You'll find it cathartic.
4) Put Words on a Page
Few ways of providing yourself with an emotional and intellectual outlet are as satisfying as simply writing what's on your mind. It not only feels good to get your thoughts down on paper or onto the screen, it helps you gather your thoughts in a way merely thinking about them can't do. Further, seeing your words in print helps you understand the way you're feeling in a way you hadn't before. Best of all? Doing this won't cost you a nickel.
3) Dance
There aren't many things more pure, primal, and freeing than dancing. It's part of who we are as human beings. It touches a place so far inside ourselves we often forget that it's there. When we do find that place of pure expression, we feel free. We feel a sense of release. Sometimes, if you find that you have something inside you that needs to come out – tension, joy, or just a cry of "I am alive!" – nothing expresses it better than dancing without a care in the world.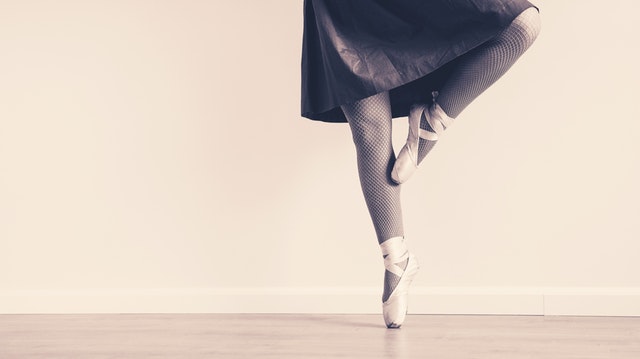 2) Put Together a New Outfit
Our clothing and fine handmade jewelry does more than just cover our bodies. It's an expression of who we are, how we feel, and how we see the world. It is art by any measure of the term. That's why one of the best feelings in the world is putting together a new outfit. Finding a top, pairing it with accessories, matching it with a skirt – that is a very real act of expression, and a deeply personal one at that. Embrace it!
1) Create Collage Art
The wonderful thing about self-expression is that it can take many forms, and the wonderful thing about art is that despite what others might tell you, it requires no formal training. Collage art is a good example of that. Take clippings from magazines and books and papers. Lay them out, assemble them, glue and tape and stitch them together however you like. Add flower petals and splashes of paint or drips of wax from your favorite candle. There are no rules. The only rule is to free yourself.
There are countless other ways to express yourself, of course. The one you choose is not important. What is important is that you find an outlet of some kind. Find what works for you and you'll find that life's roller coaster ride becomes far gentler.
To learn more about Andrea Lopresti Fine Jewelry, look at our handmade jewelry on Etsy, and follow us on Pinterest, Twitter and Facebook.