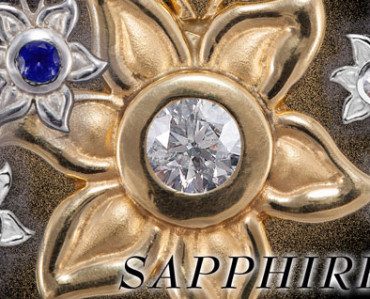 The summer is in full swing! The weather here in New York has been beautiful. We are all ready to celebrate the 4th with family and friends. The only thing better than watching fireworks is wearing them! Our Sapphire-works add sparkle to any outfit! Bursting with color, they are a feast for the eyes!
Sapphires are available in so many fancy colors, not the least of which are these shown here. The traditional blue as well as white and red are a great way to get your sparkle on!
And coming soon…matching bails with sapphires to kick your bling up a notch!
As always, all pieces are available in yellow and white gold and sterling silver. Please contact us for pricing information.
Have a great holiday!